About Us
One World is a non-governmental, non-profit organization working to promote global democracy and world federalism. Our main activities are public education and awareness raising about the need for a more democratic global politics. We also participate in international coalitions that advocate for specific reforms in the UN and the wider global system, and we run campaigns on a range of issues related to global democracy. Inspired by such visionaries as Einstein and Gandhi, we regard inclusive federal democracy at the global level as a necessary precondition for justice, peace and prosperity for all of humanity.
Part of the World Federalist Movement
One World is an Associate Member of the World Federalist Movement (WFM), a New York based umbrella organization for groups promoting global democracy and world federalism in different parts of the world. The WFM was founded in 1947 as a non-profit, non-partisan organization committed to the realization of global peace and justice through the development of democratic institutions and the application of international law.
The WFM works on comprehensive set of programs that seek to facilitate transparency in global governance; protect civilians from the threat of genocide, war crimes, and crimes against humanity; increase access to justice; and promote the application of the rule of law. The WFM works in partnership with the United Nations, governments, and other international and regional institutions around the globe to advance a mission of peace, prosperity, and security for all. One World is a member of many of the advocacy coalitions run by the WFM and One World's Director and Chair both sit on the WFM Council.
One World is registered in Jerusalem and is active in Israel-Palestine, and globally.
Our Vision
Our vision is a world that is truely democratic. Today there is a huge democratic deficit in the world – not only are many states not fully democratic, but even more importantly, the global political space is completely non-democratic. Whilst the United Nations was set up in order to bring together the different countries of the world to jointly decide on global issues, it has become a notoriously opaque and un-democratic institution. And it is so poorly funded that it has very little real power in the world today, with no ability to enforce its resolutions. Instead, global decisions are increasingly being taken in other, far less democratic forums, such as the G20, the IMF, and the OECD, which only include a few of the rich countries and exclude representatives of the majority of the world's population. This means that decisions about global problems that affect us all – from poverty and inequality to security and climate change – are being made by a small group of countries who look out for their own interests, rather than consider what is best for humanity as a whole.
We believe that it is crucial to remedy this situation by creating democratic political processes at all levels, from the local and national right up to the global. Our vision is for the formation of a democratic federation of all the countries in the world. In this federal world system all countries, and all people, will be represented at the global level in a world parliament, global political parties will form, and a global government will be democratically elected. In this way decisions about matters that affect everyone will be taken, democratically, by everyone. We believe that this will lead to much better decisions, to a more equitable sharing of resources, to the development of sustainable policies that protect the environment, to less war and violence, and to a much more just global society.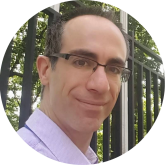 Oded Gilad
Director and Co-Founder    oded@oneworld.network
Environmentalist, Esperantist, passionate World Federalist, Member of the Council of the World Federalist Movement, Alumni of the Global Politics Masters program at the London School of Economics and Political Science.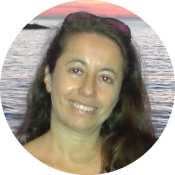 Dena Freeman
Deputy Director     dena@oneworld.network

Anthropologist, Africanist, specialist in globalization and international development.  PhD. from the London School of Economics and Political Science.  Latest book: Can Globalization Succeed?
Yehuda Schwartz
Peace activist, Israel-Palestine federalist. Doctoral studies in Comparative Religion at The Sorbonne.
Ruba Abu Rumhin
Humanitarian, feminist, Law student at Haifa University.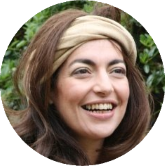 Victoria  Braverman
Radio journalist and producer, educator, world citizen with attitude. Law degree from Cambridge University.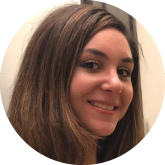 Nour Gandour
Passionate about law and justice, diversity and inclusiveness. Law student at Haifa University